Reflection
5.49 minutes
In this short guided meditation I help you to free yourself from any identification with your body, pain or worries.
Topaz
5.39 minutes
This meditation gives lightness, softness and vitality. It's as if he topaz caught the light of the sun. If you fill yourself with this you will also shine!
Rose
5.57 minutes
In this short guided "Rose" meditation I help you to connect with your unique qualities and open your heart to your talent.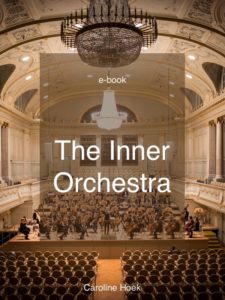 FREE E-Book "The Inner Orchestra"
Would you like to get up in the morning full of joy, with enthousiasm for the new day? Do you want to be happy at the end of the day? Satisfied with what you leave behind?
From my own personal experiences I wrote this e-book for you. In it you will find which steps to take, which exercises help to stay true to yourself and how to conduct a clear and beautiful inner symphony.